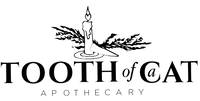 Practicing The Art Of Aromatherapy
Natural aromatherapy products inspired by fiction, fantasy, and mythical creatures. We specialize in candles, soaps, bath salts, wax melts, lotions, and more, all handmade by a professional aromatherapist certified by the National Association for Holistic Aromatherapy (NAHA). Remember to check back often because we are always adding new things!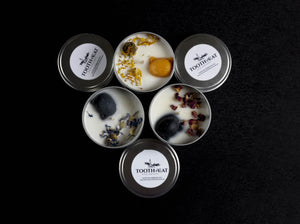 Professional Aromatherapist
A Professional Aromatherapist is standing by to take your orders. Our Aromatherapist, Madison (pictured), has a reputation for attention to detail, creative designs, and wonderful pairing of scents!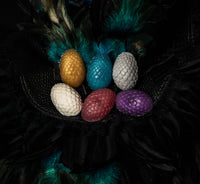 Dragon Egg Soaps
Each dragon egg soap is carefully handcrafted from an oatmeal base with essential oils and phthalate-free fragrance oils. Color options include Gold, Bronze, White, Blue, Purple, Gray and Pink. Scent options include Lemon, Lavender/Sage, Patchouli/orange, Sandalwood/Tobacco or Rose.
The Tooth Of A Cat Way
Our custom aromatherapy products aren't mass produced in a factory using machines and low quality ingredients. Instead, they are crafted with natural ingredients by the hands of a skilled aromatherapist certified by the National Association for Holistic Aromatherapy (NAHA).
TOAC Available Online and Locally in Central Texas
Austin Pop Cats - Aug 12-13
We are purring with excitement because TOAC will be at Austin Pop Cats this year! Come visit us Aug 12th and 13th at the Parmer Events Center in downtown Austin.
Austin Pop Cats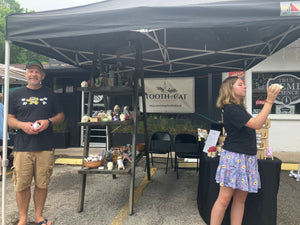 Soup Peddler Markets in South Austin.
Good music, nice people, and great soup. We love to go to South Austin Soup Peddler markets. It always seems to rain but that's perfect soup weather! This latest one was May 21st, and we can't wait to go again.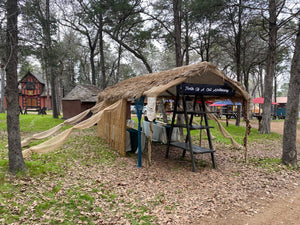 TOAC at Sherwood Forest Faire
We are super excited to have a tent at the Sherwood Forest Faire this year! Come out and visit us at this family-friendly event, open weekends Mar 4 - Apr 23 (and Friday, March 17th). Tell us Maid Marian sent you and get a free Dragon's egg soap.
Sherwood Faire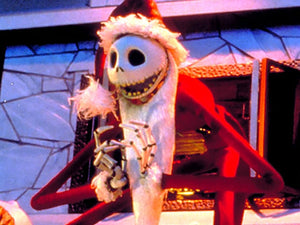 Nightmare Before Christmas!
Come join us on Saturday, Dec 17th for the Nightmare Before Christmas Ball at Elysium!
Nightmare Before Christmas
The Daily Texas features TOAC
The University of Texas did a writeup of TOAC, featuring alumnus with a local businesses.
Daily Texan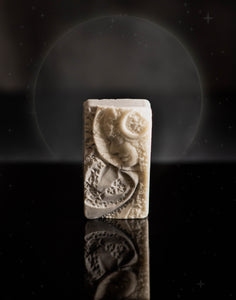 Tooth Of A Cat Origin Story
Read our recent feature story in Artusco, a company that showcases local arts and crafts in the Austin area.
Tooth of a cat origin story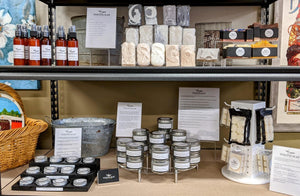 TOAC in Taylor, TX
You can now find Tooth Of A Cat products in the newly opened Taylor Soap Bar, located in downtown Taylor at 321 Main Street.
Taylor Soap Bar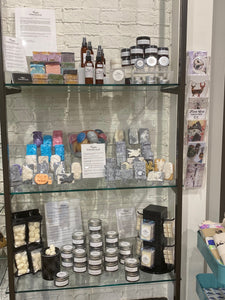 Local Art Shops
We are proud to announce that Tooth Of A Cat products are now available for purchase locally in the Arboretum (next to Pottery Barn) at Artusco located at 10000 Research Blvd. STE 118
Austin, Texas 78759.
Artusco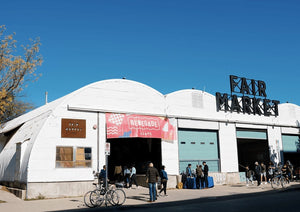 Renegade Craft Winter Fair Austin, TX - Nov 27 and 28
We are so excited to be selected for one of the world's largest craft shows! Come to beautiful downtown Austin, TX and hang out with us at our table. You have to check out our new beeswax Christmas ornaments!
Renegade Craft Winter Fair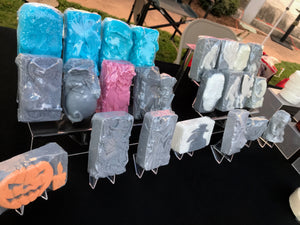 Local Farmers Markets
Find our booth every month at Round Rock Market Days located in the center of the historic downtown center.
Round Rock Market Days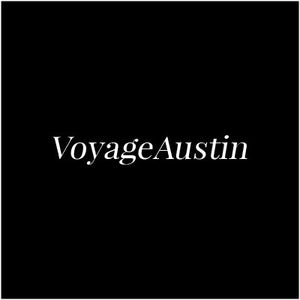 TOAC Feature - Voyage Austin Magazine
Check out this feature of our fabulous Aromatherapist, Madison, in the latest issue of VoyageAustin!
VoyageAustin TOAC Story