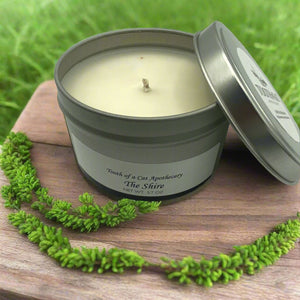 The Shire is a soy wax candle inspired by Lord of the Rings
with notes of tea, lemongrass, orange, tobacco leaf, teakwood, sandalwood, cedar, moss and pine.
It comes in an 8 ounce tin and is handmade and hand poured. All candles are made with a blend of essential oils and  phthalate free fragrance oils.