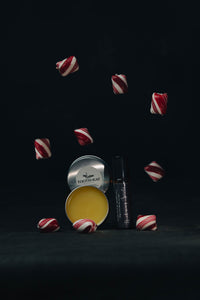 Our exhilarating Peppermint Holiday Duo includes our Awakening Spirits Rollerball and Peppermint Lip Balm. This sweet set is both festive and restorative and a great addition for the holiday season.

Awakening Spirits Rollerball contains sweet almond oil, peppermint, rosemary, and lemon essential oils.

Our Peppermint Lip balm contains organic jojoba oil, beeswax, and peppermint oil.